Coasters Customization
Fully customize your coasters from a full range of dimensions, materials and finishes. Excellent for business or promotional uses.
Featured Material

Paperboard
Avaliable in different thickness, paperboard coasters can be mounted with a printed 250gsm Laminated Artcard or be printed on directly.
MDF + Cork
Excellent stiffness and a non-slip cork base makes this an premium all-rounder.
Soft PVC
Highly durable with a 'feel-able' surface , PVC coasters are a great way to bring your message across.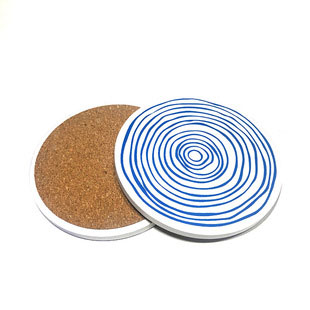 Ceramic + Cork
Full colour printed ceramic Coasters with cork base are highly resilient and make an excellent choice for gifts
PU Leather
Our classy leather coasters can be debossed or foil stamped with your logo or message.

Lenticular
Stand out with our Lenticular coasters which allows for the printing two iamges. The images can alternate with each other with a turn of the hand.
Price Estimate - Coasters
Step 1: Choose material
Print Method
Step 2: Choose Quantity
CALCULATE
TOTAL PRICE
S$0.00
-Standard Leadtime: 5 - 6 calender weeks.
-Expediated Leadtime: 3 - 4 calender weeks with additional cost.
-Free delivery to one location.
-Price above is an estimate of a typical print job, due to extensive customization avaliable, please contact us for the exact quote.