Plastic Folders
Corporate Folders
Plastic (PP) Folders
Our flexible polypropylene & PVC folders can be printed with your full colour artwork. Choose from a range of white, frosted and transparent materials. Min. Qty 500 pieces.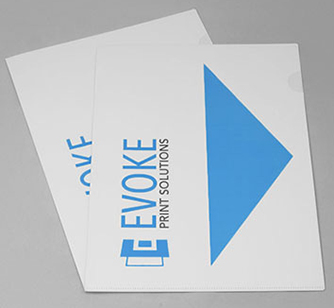 Corporate Paper Folders
Printed on high quality 300gsm Art Card and customizable with a flourish of finishes, you can be assured of an impressive presentation with our corporate folders.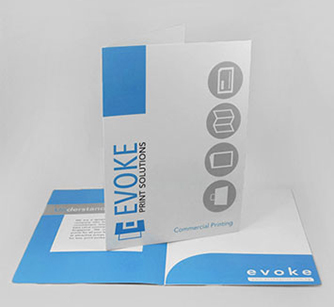 Essential Information
Print Process:
CMYK Print
Spot Colour (Pantone)
Standard Plastic Folder:
220 x 310mm

We accept custom sizes
Standard Corporate Folder:
220 x 305mm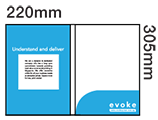 We accept custom sizes
Price Estimate - Folders
Step 1: Choose material
Bag Size
Step 2: Choose no. of print sides (CMYK)
Print Sides
Step 3: Choose finishing options (Optional)
Print Sides
Step 4: Choose Quantity
Quantity
CALCULATE
TOTAL PRICE*
S$0.00
*Leadtime: 4 - 4.5 calender weeks, Express service, 3 weeks available with additional cost.
*Price includes delivery to one location.
*Price calculated based on 80gsm cloth & line stitch.
*The price above is an estimate of a typical print job, due to extensive customization avaliable, please contact us directly for the exact quote.
File Preparation
Recommended Setup
File Format:
We prefer Adobe Illustrator(.AI) vector files
.AI .PDF .EPS .PSD .JPEG .TIFF
Color Mode:
CMYK
Edge Bleed:
3mm (if design runs to edge)
Safe Zone:
3mm
Resolution:
At least 300dpi (higher the better)